Banjolectric
americana, updated.
New Album "As Above" avail. Nov. 8th!
Detroit Electro-Folk / new americana
Shattering your idea of "banjo music," Banjolectric's Gregory Mulkern is shaking up expectations for America's original folk instrument. Combining modern beats, contemporary lyrics, and international sounds with undeniable banjo chops, Mulkern stays true to the roots of the 5-string banjo while reimagining "Americana" for our modern America.
Shows!
Upcoming shows:
oct 19th 2019: Theater Bizzare (Sold Only As Curio)
oct 25-26 2019 : Poe Road Music Sanctuary, Toledo
Nov 2019: "As Above" European release Tour
April 3rd 2020: Ferndale library, Metro-detroit
Notable Past Shows
sept 7th 2019: Harvest Festival, Toledo
Aug 31st 2019: Arts Beat & Eats Festival, royal oak
June 2019: Rock'n'rides festival, Royal Oak, MI
March 2019: St Patrick's Day weekend at mcshane's, corktown.
February 2019 - Regional tour (Kalamazoo, Chicago, Grand Rapids, Detroit)
December 10th: Grizmas Local Mic @ DIME, Detroit
Nov 2018: futuretro Electro swing party, detroit
Aug-Sept 2018 European tour, so below album EU release
August 2018 Great Lakes Flow Festival
JUne 2018 Pyrofest
June 2018 Detroit Riverdays Festival
June 2018 Detroit Music Weekend
May 2018 cmap showcase, The Jam Handy, Detroit MI
April 2018 Innovate Detroit, capital park
march 2018 hamtramck music festival
October 12th, 2017 PJ's Lagerhouse, with bob log III
News & Updates
November 27th: "So Below" was named one of PopMatters' 20 BEST FOLK ALBUMS OF 2018

November 26th 2018: Track, "Pope Lick Road" was featured on Americana Daily
November 20th: Nice write-up from Grateful Web calling Banjolectric "Fresh" "Original" "Innovative"
November 14th:
Great review of the So Below album by Jonathan Frahm of PopMatters! "Banjolectric Rebrands the Instrument As A Modern Pop Machine" Article: https://www.popmatters.com/banjolectric-so-below-album-premiere-2619597760.html

October 2018:
The album release tour in the EU was a blast! Thanks to everyone who stuck around after the shows to talk and pick up merch. Now I'm back in Detroit getting excited to release the album digitally on Nov 16th and physically in February, details TBA. Look for the album preview in PopMatters international magazine: popmatters.com !!
July 2019: Dates are all confirmed for the EU album release tour! 21st Century Americana crosses the pond this summer - check out the tour schedule and come say hi!
March 2018: Banjolectric was an official selection at the 2018 Detroit Performers Expo. Here are some comments from the jurors:
"So fresh! Banjolectric's originality leaves you wanting to hear more."
"It's amazing what Banjolectric can do."
"Banjolectric's blending of genres is great for summer festivals."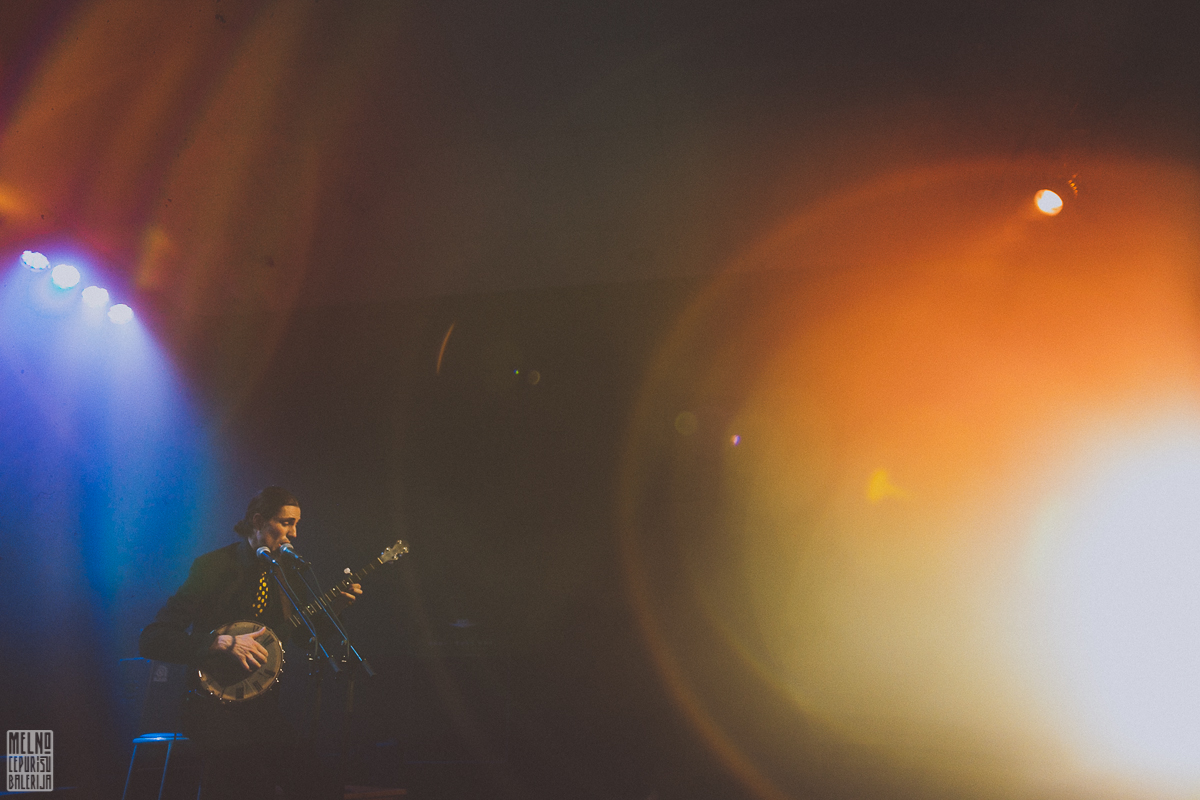 So Below
Debut album "So Below" All instrument sounds were recorded off a 5-String Banjo